So this week I decided to be a part of an Ed chat that was based out of Hawaii.  It was Monday night, so worked well for me because I was able to participate immediately after my Monday evening class.  It was kind of weird though; unlike that Edchats that I've been a part of, or even the one Katia explained to us EDTC students, it was different.  The chat questions were posted on a google doc, and not on twitter.  Also, after I answered the questions, I found that participation was minimal, as was communication with one another.
I can see the benefits of Edchats in a community that is very involved and "tight-knit" as the SK Edchats are but for me, this specific one I was involved in really didn't do much for me.  I would say that my experience went poorly only for that reason.  On top of that, I found it rather overwhelming to try and participate in since my schedule was very busy and it kept slipping my mind.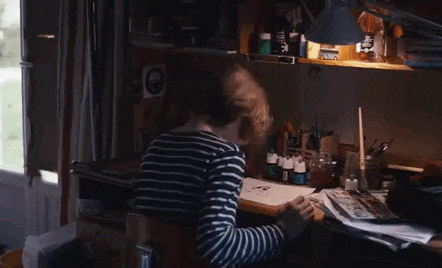 It's hard to think about doing things, like tweeting three times a day, when you've never had to even tweet once before.
If I was more involved, I think it would be valuable to see other's opinions and connect and network with them.  Hope everybody's chats went well!