Well, it's been a week since the juice cleanse post, and this will be the theme song of this post:
I just couldn't even.
It only took hours for my juice cleanse to turn into wine and popcorn cleanse.
Hence my post of shame.
I just don't understand.  How could people live this way?  How do people go DAYS without eating breadsticks?????????????????
I probably almost died. Not really, but it sure felt like it.
This is now going to be a reflection post of my learning experience thus far.
So, #1 juicing didn't work out for me and I can already see the landwhale in my grad photos that will forever be on my parents' and grandparents' walls… but #yolo.  Juicing was incredibly hard because it didn't suppress my appetite whatsoever, and I think juicing would work for me as a maybe an addition to my regular meal plan rather than as a detox or meal replacement.
#2. Intermittent fasting works for me – but it's no different from my regular diet.  So, I go to bed early and I wake up early… but I also have 40 litres of coffee before noon.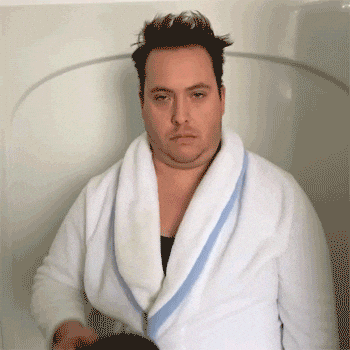 So, I'm regularly not eating before 2pm every day.  And since I'm and early riser, I'm in bed my 9pmish every night, and therefore am not eating after 8pm.  Because of this, intermittent fasting is something I've ALWAYS done I guess and due to that I never saw any "special" or "extra" progress due to using this diet method.
#3. I haven't went back to being keto since my "cheat day."
http://www.quickmeme.com/meme/3pb9sr
So currently accepting all of your thoughts and prayers.
I hope you all now understand why this is definitely the blog post version of the walk of shame or shower of shame or anything to do with shame.  I'm hoping after this week my life will settle so I can get back into routine to find new things to learn about.
Any suggestions from anyone????